---
NC - PreK
---
NC Pre-Kindergarten Application
Now accepting NC Pre-Kindergarten applications for the 2022-2023 school year.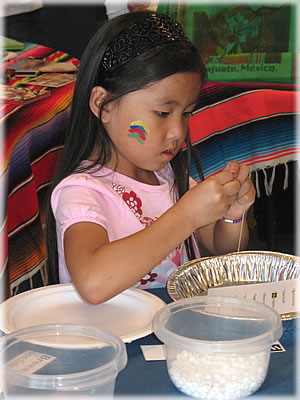 The 2022-2023 school year marks the twentieth year of the NC PreK pre-kindergarten program in Alexander County. The NC Pre-Kindergarten Program is a high-quality pre-K program that serves children who are at risk and prepares them for success in school. Pre-kindergarten is a research-proven strategy for school readiness.
Parents can have the greatest impact on a child's school readiness as the first and most consistent teacher in a child's life. Children will make the most progress when parents are involved. Even if your child does not attend a pre-kindergarten or childcare program, there are still things that you can do to help them be ready for school when it is their turn to enter kindergarten. Here is a brief checklist of things to do with your child to ensure that he is ready to enter kindergarten.
Listen to stories without interrupting
Recognize rhyming sounds
Pay attention for short periods of time to adult-directed tasks
Show understanding of general times of day
Cut with scissors
Trace basic shapes
Share with others
Start to follow rules
Manage bathroom needs
Button shirts, pants, coats, and zip-up zippers
Tying shoes
Separate from parents without being upset
Speak understandably
Talk in complete sentences of five to six words
Look at pictures and then tell stories
Identify rhyming words
Identify the beginning sound of some words
Identify some alphabet letters
Sort similar objects by color, size, and shape
Recognize groups of one, two, three, four, and five objects
Count to ten
Bounce a ball
Recite alphabet
Always remember that children develop at different rates and should not be compared to other children, especially in the early years. The most important thing is that your child arrives at his or her first day of school healthy, mature, capable, and eager to learn.
If you have additional questions about school readiness, childcare, and/or preschool options for your child, please contact the Alexander County Partnership for Children at 828-632-3799.

Please click here to download a copy of the requred medical form.


NC Pre-Kindergarten Application