---
Services for Parents and Families
---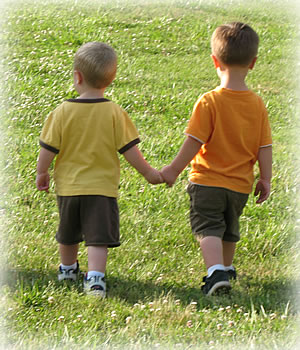 Alexander County Partnership for Children provides support for parents and families in Alexander County.
See below for details on each of these support services.
Circle of Parents
Play To Learn
Child Passenger Safety Seat Program
Reach Out and Read
NC PreK
Community Outreach
Child Care Resource and Referral
Child Care Subsidy
Dolly Parton Imagination Library
Family Resources Book: We understand that parenting young children today is quite a challenge, and many parents wonder what services are available to help them in this important role. The Parent Helpbook has been created to connect Alexander County families to the services they need to make sure their children are able to reach their fullest potential. Click Here To Download
Circle of Parents provides a parent support group for families with a child or children between the ages of 6 months to 5 years, not yet enrolled in kindergarten. Two different groups meet on Thursdays. The morning group meets from 10:00 to 11:30 and the afternoon group meets from 1:00 to 2:30 at the partnership office. A developmentally appropriate playgroup is provided for the children and parent child interactions are encouraged. Click for more information.
"Play to Learn" Eight-week Play Group featuring hands-on activities using a variety of developmentally appropriate materials, books, and learning activities to focus on emergent literacy skills and appropriate parent child interactions are offered on-site at the Partnership office. Play to Learn Groups are available to families of infants/toddlers and preschoolers who are not currently enrolled in licensed child care. Caregivers learn what to expect from their children as they grow and develop as well as the ways children learn through play. There are opportunities to meet other parents and learn about available community resources. Using the resources from the Center for Early Literacy Learning, caregivers are introduced to strategies to develop children's oral language, phonological awareness, and emergent writing skills and how to incorporate activities into everyday situations with their children.
Child Passenger Safety Seat Program is funded by the United Way of Alexander County and Buckle Up Kids. Car seats are evaluated for appropriateness, safety, and proper installation. The activity also provides parents with a hands-on educational session to ensure that the knowledge and skill of the parent is increased to effectively secure the car seat within the vehicle themselves. ACPC staff are certified Child Passenger Safety Seat Technicians. Car seat inspections are made by appointment. Click for more information
Reach Out and Read partners with medical care practices to provide pre-literacy opportunities for children and their parents. The participating medical care providers incorporate Reach Out and Read® into young children's regular pediatric checkups or well-child visits. During each of the routine visits, parents receive a new, culturally- and developmentally-appropriate book to take home and read to their children. The medical care providers discusses the importance of reading, model reading a book aloud to the child, and encourage parent-child interactions as part of pre-literacy and language development. The program begins at the child's 6-month checkup and continues through age five.
NC PreK is a state funded community based pre-kindergarten program that works to provide high-quality educational experiences as a means to enhance school readiness for four year olds. Alexander County's NCPK sites are located at First Baptist Church Child Development Center, Hiddenite Elementary School, Taylorsville Elementary School and Bethlehem Elementary School. Click for additional information about NC PreK.
Community Outreach sponsors family fun days filled with valuable resources for parents; makes public presentations to civic groups and businesses; and holds community needs assessments. This program raises the community's awareness and support of Smart Start and the partnership's current activities.
Child Care Resource and Referral (CCR&R) links parents to quality regulated child care while providing families with information and materials about other community resources. For Information on child care options call toll free 1-877-670-8735 or click here to visit the Parent child care referral website.
Click here for a Quality Child Care Checklist and NC Child Care Rules & Law.
Child Care Subsidy helps parents pay for child care so they can work or attend school, provides information to parents about how to choose a safe, quality child care arrangements. Click for additional information about Child Care Subsidy.
Alexander County Partnership for Children has age appropriate educational materials available for families to check out. Please click here to see a catalog of available materials.
If you would like to request any of the items listed in the catalog above, please complete this form.
Completed forms may be e-mailed to ashli@alexanderchildren.org or faxed to 828-632-6411.
Click below for our monthly parent newsletter.